Low-tech Facebook
Most of our community activity is on our Facebook group these days but accessing Facebook on your old and trusty Amiga Browser is a challenge (if not downright impossible)

This is an attempt to fix that huge oversight by pulling in our Facebook Feed and displaying them here in a low-tech way.
Yey! finally a decent Facebook browser on your Amiga!
A few notes:
This is still very alpha-stage: updates are usually done once each day and it might break at any time.
As we are a Belgian Group, most of the posts are in Dutch or French.
Since Facebook strips out all "personal" info out of their feeds, the name of the poster is not displayed (yet ... working on that)
So: here we go!



Chris Wilkins We are getting killed outside UK with customs fees + admin fees of £17 here in Denmark on top of… More

Iemand nog een volledige A1200 behuizing heeft of alleen het topcover. Vergeeld en gebruiksporen geen probleem, als ze nog maar goed dichtgaat en de schroefgaten niet kapot zijn.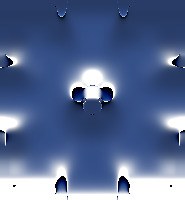 MAJ de mes essais au PIStorm.... Le premier a literalement brûlé au niveau du con3cteur 40 pins. Aucun dégât à déplorer sur l'Amiga (bonne nouvelle). Je vais investiguer, court circuit probablement. Le second c… More'est mieux mais je n'arrive pas à avoir un boot ou access à la RAM. Le raspberry fonctionne, l'émulateur CPU fonctionne et les commandes reset clavier remontent bien vers le Raspberry. Si vous avez une idée sur le pourquoi, ça m'intéresse. En attendant je continue. Je vais remplacer le socket du CPU par des barrettes rondes plus fiables que les press-to-fit d'origine pas adaptées au pins du header..... Je croise les doigts. Je vais aussi voir comment tester l'alimentation du header offline avant de le mettre dans un Amiga.